NEWS ARTICLE
Raleigh, N.C. (November 17, 2021).
Revware is delighted to announce that we will have a team entry in the 18th Annual Krispy Kreme Challenge on February 5, 2022. Calling ourselves the Revware Rulers (because we are all about measurement!), employees and family members will be competing to raise money for UNC Children's Hospital.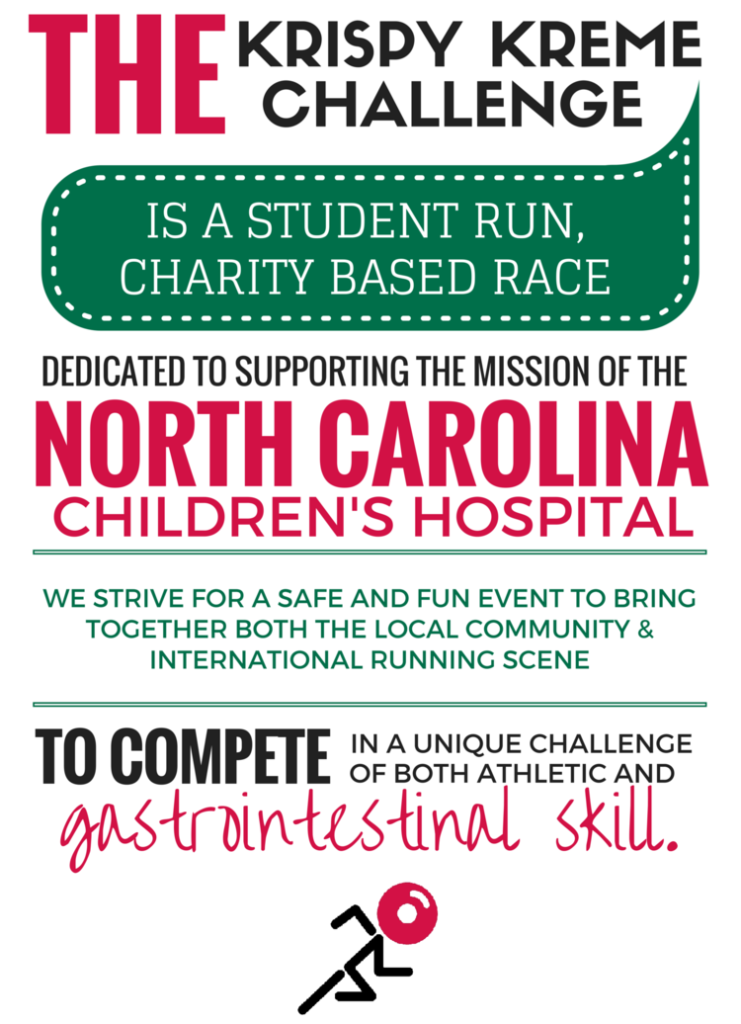 What is the Krispy Kreme Run?
The Krispy Kreme Challenge, or K2C, originated as a dare among a group of North Carolina State University undergrads in 2004. K2C not only tests your endurance but your gastrointestinal ability! The challenge is:
2400 calories, 12 doughnuts, 5 miles, 1 hour.
All challengers will run 2.5 miles from the NCSU Memorial Belltower to the original Krispy Kreme location on Peace Street, eat a dozen doughnuts, and run back! One of our employees has participated in this challenge since 2012.
What mission does the Challenge support?
This annual event draws participants from all over the country, and with good reason. The Krispy Kreme Challenge benefits a worthy cause; the UNC Children's Hospital is the recipient of all funds raised. This charity-based run is UNC Children's largest unrestricted donor, with cumulative donations of more than $1.8 million dollars. This money contributes to funding additional equipment and support services imperative for extraordinary care.
Can I get involved?
There are a number of ways to get involved with K2C: running, purchasing merchandise, donating, or volunteering.
If you wish to compete in the race, you can sign up to run in-person or virtually. While the volunteering options have already closed for the 2022 race, keep it in mind for next year! You can also donate directly to the UNC Children's Hospital here.
If you're local to Raleigh NC, come out and cheer us on. Go, Revware Rulers!
More Information
The Krispy Kreme Challenge has been designated as:
#85 on the "102 More Things You Gotta Do Before You Graduate" by Sports Illustrated
#1 Thing to Do Before You Graduate by N.C. State Student Government
One of Denise Malan's The Runner's Bucket List: 200 Races to Run Before You Die
If you would like more information about the Krispy Kreme Challenge, visit their website.
Revware provides high, quality, simple to use, innovative, cost-effective modeling solutions to solve your design, metrology, and engineering problems.
PRESS RELEASE – New Accuracy PLUS Versatility RALEIGH, N.C. (March 11, 2022) Revware Inc., manufacturer of the MicroScribe® line of ...