Revware is joining with North Carolina Economic Development Partnership (NCEDP) and several other NC-based medical product companies to showcase our products at FIME 2019, June 26-28 in Miami.  Revware will be showing a customized MicroScribe digitizer used in medical applications along with our standard portable 3D measurement system.  MicroScribe 3D digitizers provide real time telemetry for position, orientation, and movement vectors that enhance the accuracy of guided surgical and diagnostic applications.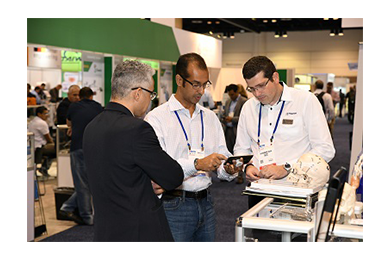 According to Tom Welsh, Revware's President:  "I am very much looking forward to exhibiting at FIME this year.  We are just now coming out with improved versions of our products that enhance both ergonomics and accuracy for guided surgical applications and FIME is one of the best opportunities to get the word out face-to-face with our customers."
Revware is displaying at Stand # N77.